Overview

The objective of the EOS Land Validation Project is to achieve consistency, completeness, and a timely flow of data in support of the validation of Earth Observing System (EOS) Land Products, especially MODIS, ASTER, MISR, and LANDSAT 7. This is an active project, while some data sets are available from the ORNL DAAC, most data products are currently being developed, exist at other installations, or are published within other research campaigns.
The EOS Land Validation Core Sites are focus sites for validation over a range of biome types. These sites represent consensus amongst the instrument teams and validation investigators.
The ORNL DAAC maintains a searchable Metadata data base of EOS Land Validation data sets available from global sources.
Participating EOS Land Validation Instrument Teams include:
EOS Land Validation Resources
The following Land Validation resources are maintained by the ORNL DAAC:
Get EOS Land Validation Data
Find and order EOS Land Validation data sets:
Related EOS Land Validation Links
Information related to the EOS Land Validation Project can be found at the following links: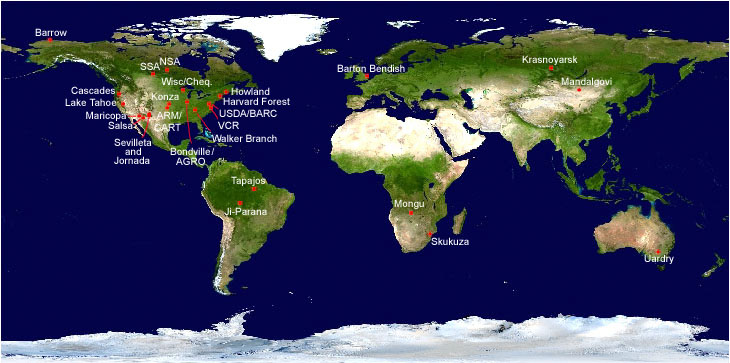 ---